So I am actually just wasting time until Mom and Audrey get here and of course the anticipation makes pretty much everything I could be doing now boring and I am trying to kill some time. But this is the cake I made.

Here is the top, I made meringue royal icing for the roses:




Here are a couple more shots. Holy Christ Chantilly frosting (especially b/c the raspberry preserves made it mushier to work with) is a bitch to stringwork. The chocolate mousse was also way soft, but I liked the brown with pink. The medium may have been quite a bit too soft for my liking, but it should still taste amazing: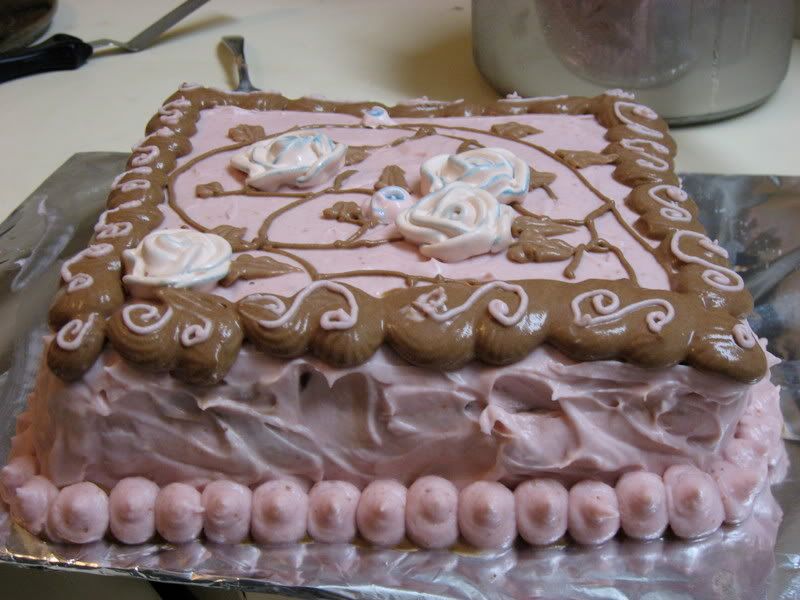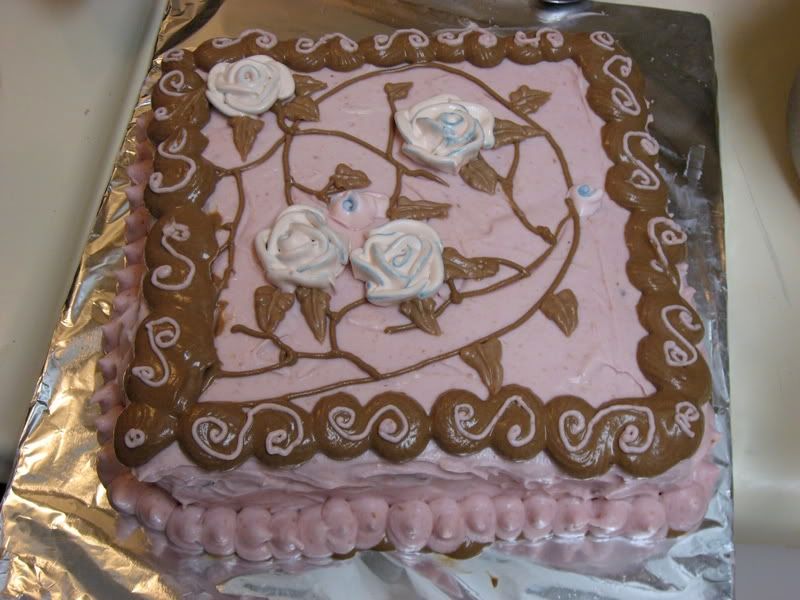 So that was the first filled cake I've ever made. I'm glad it's done and we can finally eat it.